Latest announcement: Due to recent abuse of our services, anonymous map uploading has temporarily been disabled. Only registered users will be able to submit new maps.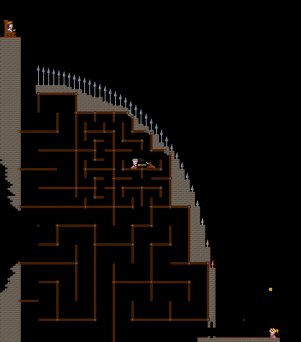 View in Full Size
|
Play now
Type:
Rope Race
Size:
3520 x 4000, 64KB
Ratings:

































Description:
Our humble adaptation to
#12029
Courier! The princess is in need of your assistance for an errand of high importance. It is imperative that you deliver this note to our good King before nightfall. Make haste, for you are to accompany the princess back to the castle upon your return. I must warn you though - Be cautious in treading down that steep hill, or it might be the end of you. Off you go now… Go on!
The letter reads:
Donkey! Donkey! My Kingdom for a Donkey!
The odd exception is invisible to the naked eye.

62447428715942283148135182835992846
28653843468264858326488236724625822
46469227951324557912469926499576642
24841441842672684384246878546289226
68423266513988462148715562415774824
The pact of two makes preparations - 2 weeks left.
Added on:
12th December 2010, 10:56
Downloads:
1189
Comments:
6 (
read/write
)
Favorites:
This map is on the favorites list of
1 user
.
Lei
Worth:
3 EXP
Features:
Remix
, Sprites. (
complain/suggest
)
---
Online People:
CAK-RULES
,
Sinistar
,
volter