Latest announcement: Due to recent abuse of our services, anonymous map uploading has temporarily been disabled. Only registered users will be able to submit new maps.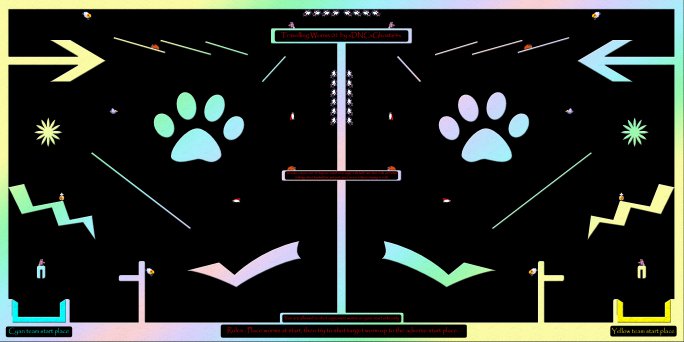 View in Full Size
|
Play now
Type:
Other
Size:
4000 x 2000, 721KB
Ratings:

































Description:
New team game mode.
Play with one cyan team, one yellow team, and another team of 2 red worms, place each one under granny (near start), one by side.
you can find scheme here :
http://wsdb/org/442
Njoy all !
Added on:
24th March 2009, 14:01
Downloads:
161
Comments:
0 (
read/write
)
Favorites:
This map is on the favorites list of
2 users
.
Worth:
5 EXP
Features:
Original, Sprites. (
complain/suggest
)
---
Online People:
BigBilly
,
nou