Latest announcement: Due to recent abuse of our services, anonymous map uploading has temporarily been disabled. Only registered users will be able to submit new maps.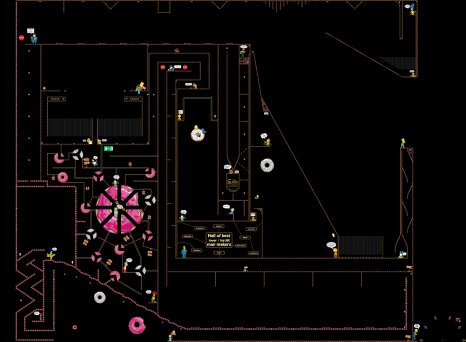 View in Full Size
|
Play now
Type:
Rope Race
Size:
12800 x 9400, 3657KB
WSC file:

Download
Tags:
big rr
,
simpsons
,
challenge
Ratings:

































Description:
There's a long time I wanted to do that map, and I finaly did it :)
(it's probably the map I spent the most time to do)
I dedicace that map to best big rr / towers map makers ;)
(names on the map)
It's NOT A HARD MAP like my usal maps, but a challenging one.
Some parts will need to hurry up, some will need to think a bit, but all of them are possible even without drop a banana.
Use a classic scheme, with 1 worm, teleport and chute !
Playing time: about 12-14 minutes / player
p.s. the maze looks insane but don't wory, as said it's not hard, just challenging, different ways possibles ;)
Njoy All !
Added on:
5th March 2018, 10:38
Downloads:
291
Comments:
2 (
read/write
)
Worth:
3 EXP
Features:
None. (
complain/suggest
)
---
Online People:

Doc
,

FoxHound
,
Maksim