Latest announcement: Due to recent abuse of our services, anonymous map uploading has temporarily been disabled. Only registered users will be able to submit new maps.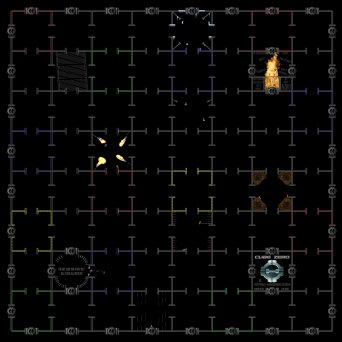 View in Full Size
|
Play now
Type:
Shopper
Size:
4000 x 4000, 295KB
Tags:
cube
,
horror
Ratings:






















10.00 (1)











Description:
This is my 3rd map i have ever started and very first one started in Jasc PaintShopPro 9. I was complete noob with this excellent program and I couldn't make it the way i wanted it to be, untill now.
This map consists of parts of screenshots of Cube Zero film made by myself, Worms:Armageddon sprites and also some sprites borrowed from some other maps, including ones by Edocon. Thanks! You can enjoy the film here -
https://www.youtube.com/watch?v=QEGy8uU8I6A
60 rooms of 64 can be passed through. Locked rooms are located diagonally from corner ones.
45 seconds turntime, black background and CrateFinder recommended.
Project started: 17 Jan 2015
Colors: 101
Added on:
28th February 2016, 14:06
Downloads:
131
Comments:
2 (
read/write
)
Worth:
1 EXP
Features:
Clumsy, Unimaginative, Themed, Sprites. (
complain/suggest
)