Latest announcement: Due to recent abuse of our services, anonymous map uploading has temporarily been disabled. Only registered users will be able to submit new maps.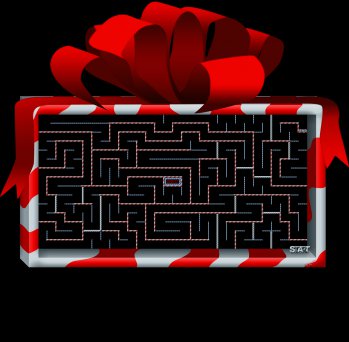 View in Full Size
|
Play now
Type:
Rope Race
Size:
8168 x 8000, 1789KB
Tags:
C(RR)sf III
Ratings:











9.40 (5)











9.40 (5)










9.50 (4)
Description:
Happy ChristMass
and Merry new year, fuckas :D
since i had a 2years tradition to make some new year themed maps (
2013
,
2012
), but i was too
lazy
not in mood to create something cool - i created this simple yet detailed (100% self made) map - a christmas box with candy walls with over9000 cool effects - gradients, fake 3d looking, 96 colors (pretty ok blue background) and noticable dither.
Comparing to 2 prev map, this1 was made not in enjoyable style, but in straight classic linear style mostly for oldfagz. NJoy.
upper part inspired(stolen) from this pic
also thanks to mASTA for testing i ^^6
Added on:
1st January 2014, 00:00
Downloads:
1226
Comments:
10 (
read/write
)
Worth:
5 EXP
Features:
Good graphics, Themed. (
complain/suggest
)
---
Online People: