Latest announcement: Due to recent abuse of our services, anonymous map uploading has temporarily been disabled. Only registered users will be able to submit new maps.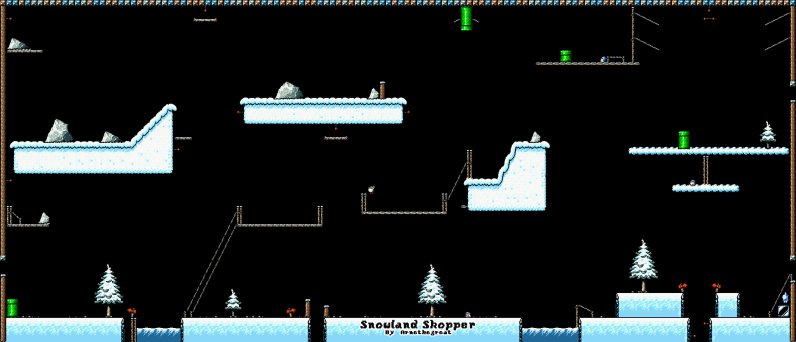 View in Full Size
|
Play now
Type:
Shopper
Size:
2048 x 880, 57KB
Tags:
yoshi
,
shopper
,
sprites
Ratings:











6.00 (1)











6.00 (1)











7.00 (1)
Description:
Yet another of the sudden influx in Yoshi's Island themed maps.
This was the second (serious) map I made.
It's medium sized map with a simple design using the snowland tileset from Yoshi's Island.
It uses 75 colors I believe.
Happy shopping and I'll appreciate all criticism. :)
Added on:
14th August 2013, 02:49
Downloads:
141
Comments:
0 (
read/write
)
Worth:
2 EXP
Features:
Unimaginative, Themed, Sprites. (
complain/suggest
)
---
Online People: