Latest announcement: Due to recent abuse of our services, anonymous map uploading has temporarily been disabled. Only registered users will be able to submit new maps.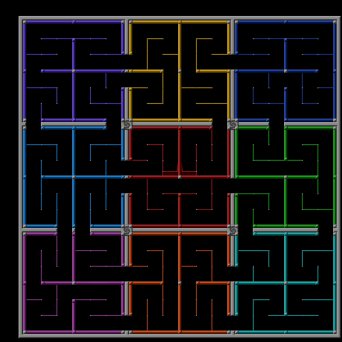 View in Full Size
|
Play now
Type:
Rope Race
Size:
4600 x 4600, 150KB
Tags:
C(RR)sf II
Ratings:










7.50 (7)










6.83 (7)










7.50 (7)
Description:
Yo, I herd some people like gayful clolored map. And i've got a geniusly cool idea - I've created a gayful clolored map.
I made 9 bright differently colored small classic rr maps and combined them.
Njoy.
Useless information:
The map came out really short (but that's was the aim). 4 pro perfect (failless) turns, or 4.5 good perfect turns, or 5 regular perfect turns. (30s +10nana s)
9 colors for each part, + 13 colors of "metal", totally 113 and lame blue background.
Try to find a nonexistent trollface.
Inspired from vis she
#23725
Added on:
29th July 2013, 10:09
Downloads:
1216
Comments:
4 (
read/write
)
Favorites:
This map is on the favorites list of
2 users
.
Worth:
3 EXP
Features:
None. (
complain/suggest
)