Latest announcement: Due to recent abuse of our services, anonymous map uploading has temporarily been disabled. Only registered users will be able to submit new maps.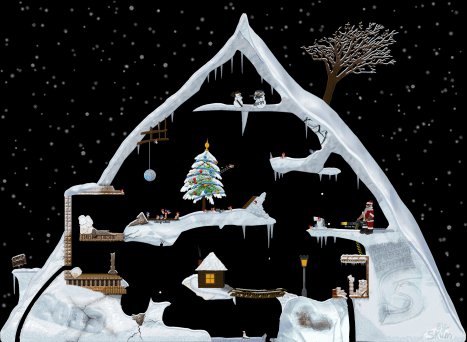 View in Full Size
|
Play now
Type:
Shopper
Size:
3056 x 2240, 847KB
Tags:
ice
,
snow
,
B(SH)sf III
Ratings:










8.71 (8)











8.43 (8)










7.60 (6)
Description:
... the first (and last -.-) compulsive 2013 map xD
The map in the style of "nonlinear self drawing", and it has the form of iceberg. (Ye, 90% of the map is underwater). It's a bit harder for roping than linear maps, but still ropes alright. Not recommended for n00bs. (time to get the top from bottom and back with safe not too fast roping ~25 sec). Anyway, i recommend 30 sec. (for noobs ~40)
Bad spawning protect exists too.
This map supposed to be posted yesterday, but i was making it tooo long time, and then got a lil big problems with it indexation.(overcoloring... -.-).. so, somewhere it looks bad, somewhere not so bad; It's possible to make it look better, but this is the best result i got.
hf.
Also:
Thanks to
eNf0
for advertisement of
StringKing
's secret about "Eye Candy" PS Plug-in. (awesome effect of snow and ice)
Thanks to
MEDVED
for advertisement of "Filter Forge" PS Plug-in. (awesome effect of ice in global sizes)
Added on:
1st January 2013, 15:00
Downloads:
1134
Comments:
21 (
read/write
)
Favorites:
This map is on the favorites list of
5 users
.
Worth:
7 EXP
Features:
Elaborate, Good graphics. (
complain/suggest
)