Latest announcement: Due to recent abuse of our services, anonymous map uploading has temporarily been disabled. Only registered users will be able to submit new maps.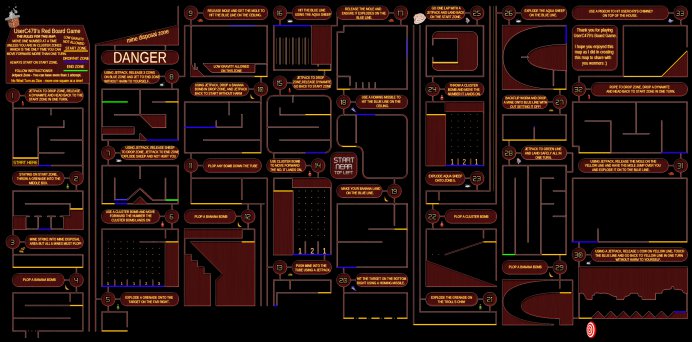 View in Full Size
|
Play now
Type:
Board Games
Size:
2720 x 1344, 426KB
WSC file:

Download
Ratings:










5.83 (6)










5.60 (5)











6.00 (4)
Description:
My attempt at making board game map - not a bad one I'd say...most challenges are quite easy - most of it is just pure pure luck!
Just remembered...only move one square at a time unless you got lucky on the cluster area and get to move more than one square!
Version 1.1
-Fixed pixel problem in Zone 24
Version 1.2
-Fixed more pixel problem for cluster bomb drops
Added on:
11th December 2012, 13:35
Downloads:
567
Comments:
12 (
read/write
)
Worth:
3 EXP
Features:
Tight. (
complain/suggest
)