Latest announcement: Due to recent abuse of our services, anonymous map uploading has temporarily been disabled. Only registered users will be able to submit new maps.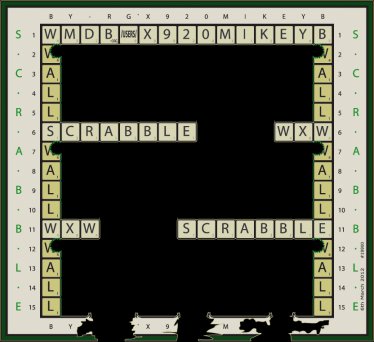 View in Full Size
|
Play now
Type:
WxW Shopper
Size:
832 x 760, 143KB
Tags:
Scrabble wxw wba wall x920 mikeyb
Ratings:











6.00 (1)











8.00 (1)











5.00 (1)
Description:
Scrabble WXW
Alright so lately I've been playing a lil bit of scrabble, and well, I'm kinda in the mood again for making maps! So I thought why not combine both!!! It's a pretty small map however it's nice to rope :) so yeah :P download it, have some fun :) and comment, etc!!!
All graphics are custom drawn in Illustrator then photoshop was used to fine tune :)
Enjoy!
Mike!
Added on:
6th March 2012, 13:51
Downloads:
220
Comments:
13 (
read/write
)
Worth:
5 EXP
Features:
Original, Themed. (
complain/suggest
)