Latest announcement: Due to recent abuse of our services, anonymous map uploading has temporarily been disabled. Only registered users will be able to submit new maps.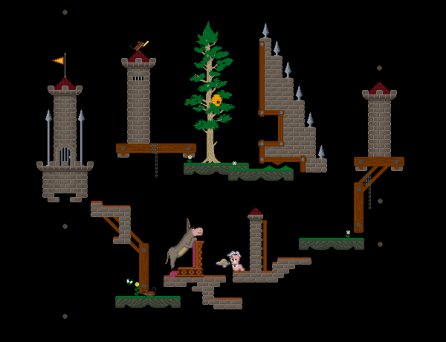 View in Full Size
|
Play now
Type:
Chamber Shopper
Size:
2400 x 1840, 31KB
Ratings:










7.50 (2)










8.50 (2)










7.50 (2)
Description:
This map is the culmination of most of our recent efforts and the last one from the pact of two as you know them;
All of the Advent maps have been teasers.
To reveal our true identities, take a closer look at the map to see the hidden clue;
Every clue is related to wmdb directly (even the King and the Grand Duke).
Try to read in between the lines because things aren't always what they seem;
Graphics on the final product may differ in size and quality.
Should you be the one talented enough to reveal the masked individuals behind Suom & Ynona, we will award a map dedicated to yourself.
The pact of two makes preparations - One week left.
Have fun everyone!
Added on:
19th December 2010, 06:19
Downloads:
490
Comments:
18 (
read/write
)
Favorites:
This map is on the favorites list of
1 user
.
CarlSagan
Worth:
5 EXP
Features:
Original, Sprites. (
complain/suggest
)
---
Online People:
Maksim