Latest announcement: Due to recent abuse of our services, anonymous map uploading has temporarily been disabled. Only registered users will be able to submit new maps.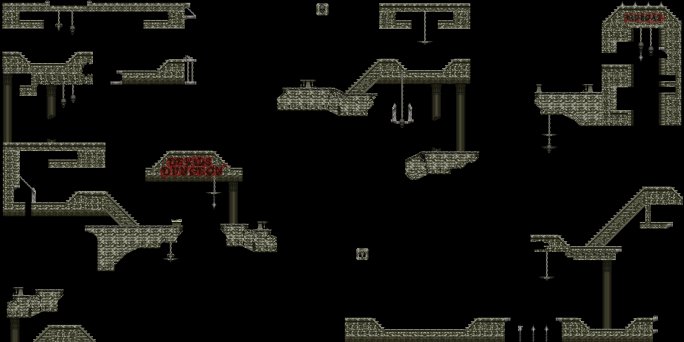 View in Full Size
|
Play now
Type:
Pod Shopper
Size:
1920 x 960, 82KB
Tags:
Devil
,
Dungeon
,
Pain
,
Blood
,
Unhappy
,
POOP
Ratings:

































Description:
Devil's Dungeon, A Place Of Pain And Plops Of Misiry, The Worst Place Of Hell.
- - - - - - - - - - - - - - - - - - - - - - - - - -
The very first of all: Thank you Doben, Lei and Kuvasz! :D
With out you it just would have been some ugly total fail.
In The Start it was some wired layout that was half grid half random and alll the pods lookd the sameish, then i made a new layout with a grid that was better, but than the pods werent very orgnal, And that means i had to remove one of the pods and add a vertcal one and i have been planing to make the map "Eldorado" and that means to colorize the map ( make it
GOLD
).
Since the gold was "Eye Butchering" i have made it normal colors again ( Yay! :D). After than the map was full of "Thin Hides" ( ask Lei ). So that needed a nice Edit. Than some talking with doben and i finishd the map, And that is the story of how this map looks like this.
Its Dungeon Background for a reason,
64
colors, Fun.
Added on:
13th March 2010, 18:11
Downloads:
1483
Comments:
12 (
read/write
)
Favorites:
This map is on the favorites list of
3 users
.
Worth:
7 EXP
Features:
Elaborate, Good graphics, Sprites. (
complain/suggest
)
---
Online People:
sandwich