Latest announcement: Due to recent abuse of our services, anonymous map uploading has temporarily been disabled. Only registered users will be able to submit new maps.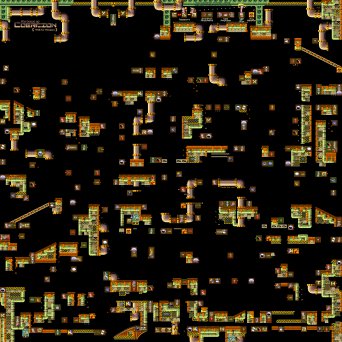 View in Full Size
|
Play now
Type:
Walk for Weapons
Size:
1600 x 1600, 201KB
WSC file:

Download
Tags:
Force
,
Coerce
,
NOOE
,
Genocide
,
Rebirth
Ratings:











8.33 (3)











9.33 (3)










9.67 (3)
Description:
The age of sloth, impurity, and mediocracy will finally come to a halt.
The virulent shall be unleashed, to purify the entire domain.
Only the most cunning and the most obedient shall be granted the honor:
To live on and reclaim our identity. To witness the birth of a new era.
...........
I seriously thought making another wfw would go smoother since
my first one; but obviously, I was wrong. DEAD wrong. T__T
I started to work on this shortly after my first one was released.
It has been sitting around for quite some time, and has only been finished now. O_O
So anyway, here is my second, and possibly my last, wfw;
This time, introducing some more new ideas.
Included are some weapons which may prove to be difficult to use
at first, but will prove to have their own unique strategy.
Also, Unlike most wfw schemes, this one does not foster unlimited
weapons (except for a handful of essentials)- and I went and
applied the 'one set of ammo' option to allow for an even more
strategic battle (more applicable to 2-player matches).
TL;DR > If you don't have the time or patience to read. Get out. Srsly. :D
...........
▪ Specifics:
- 88 colors
- Hell background
▪ Other Details:
FORCE BLOCKS (Green Blocks)
Force blocks in wfw is an idea that I wanted to test out for myself.
The idea was to add a little more strategy to the wfw scheme. A force
block may serve as either a trap or a remedy in some scenarios.
Stepping on a force block means that you MUST either
Use the weapon indicated -or- Skip a turn.
You are EXCUSED from using the weapon if:
1. Your worm spawned on that weapon at the beginning of the game
2. That worm just skipped the last turn on that same green block
3. During your retreat time, you step on a green block, but you do not end your turn on it

You are REQUIRED to use the weapon if:
1. More than 1/2 of the worm's body during the initial contact is on the block (after being shot and then landing on the block/ stepping on the block)
-or-
2. The green block is the only thing the worm is standing on
***This means that you can actually
Force
an opponent worm to use a weapon during its turn by attacking it and making it land on the green block. Likewise, you can
Cancel
being forced to use that weapon by attacking the worm and displacing it from the green block. I hope that's very clear.***
TELEPORT
You may only teleport from blocks
which are
alphabetically
sequencial to each other.
Example: A->B or B->A; but not A->C, nor C->A
SHOTGUN & LONGBOW
You may fire the 2nd bullet / arrow of the weapon
anywhere in the map as long as you fired the 1st
bullet while on the weapon block.
JETPACK
You may use the jetpack anywhere in the map.
You may attack from the jet pack provided
that the weapon to be fired is the last block your
worm was standing on.
SUPER SHEEP, LASER SIGHT
You may use these weapons anywhere and anytime.
PARACHUTE
The number on the parachute icon refers to the
number of times you can DEACTIVATE and REACTIVATE
the chute while in mid-air.
So a [1] means you can use the chute from the block,
and then deactivate and reactivate it ONCE during
the time of usage.
No number on the chute means you may only use it like
you would normally do.
MAD COW
The number on the Mad Cow icon refers to the MAXIMUM
number of Mad Cows you can release on that block.
So if the block says [x3], then you can release
1 up to 3 cows.
FIRE PUNCH or DRAGON BALL
The weapon icon of the idle worm with a red bandanna
means you may use either Fire Punch or Dragon Ball.
LOW GRAVITY (Green)
Force Low Gravity blocks have either 'ON' or 'OFF' written
on the icon. This simply means that before you get off
that block, you must change the low gravity status according
to what is written on that block.
If the Low gravity status is already set to what the block
is requiring, then there is no need to change it.
▪ Suggested Setup:
- 4v4 or 5v5 ~ SD in 2 minutes
- 4v4v4 ~ SD in 3 minutes
Sorry if I've mistyped some things or given incomplete information.
Will update soon if there is a need to.
Open to comments, questions, and suggestions.
Looking forward to some feedback. Thanks!
GL & HF!
-Lei
Added on:
4th February 2010, 21:23
Downloads:
713
Comments:
17 (
read/write
)
Favorites:
This map is on the favorites list of
3 users
.
Worth:
9 EXP
Features:
Elaborate, Good graphics, Original, Tight, Sprites. (
complain/suggest
)