Latest announcement: Due to recent abuse of our services, anonymous map uploading has temporarily been disabled. Only registered users will be able to submit new maps.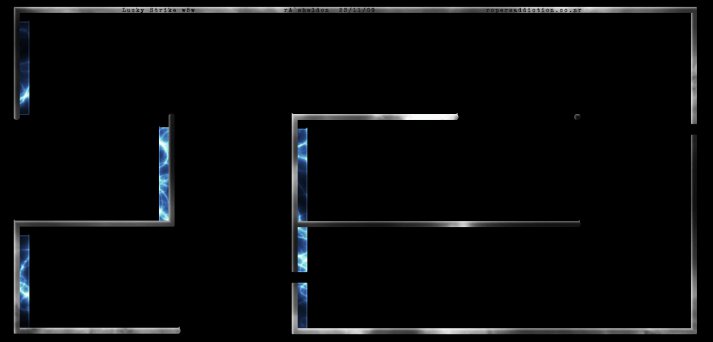 View in Full Size
|
Play now
Type:
WxW Shopper
Size:
1552 x 744, 50KB
WSC file:

Download
Tags:
w5w plops wxw pixel mexi lightning
Ratings:

































Description:
An easy but punishing w5w, this map is based on a lightning theme, with a cloudy frame and lightning-lit walls.
It has an open shape with a pixel on the right side, inviting some creative roping... Go crazy and bust some freestyle!
Suggested Theme - Fruit (although I'd play it with a black background)
# Colours - 64
Please post any suggestions for improvement!
Enjoy.
Added on:
23rd November 2009, 20:33
Downloads:
393
Comments:
10 (
read/write
)
Favorites:
This map is on the favorites list of
1 user
.
-Katie-
Worth:
5 EXP
Features:
Original. (
complain/suggest
)
---
Online People:
GhosT1x1