Latest announcement: Due to recent abuse of our services, anonymous map uploading has temporarily been disabled. Only registered users will be able to submit new maps.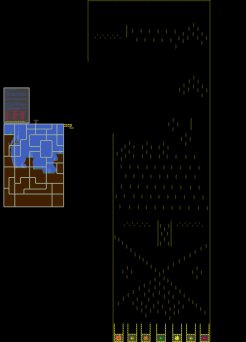 View in Full Size
|
Play now
Type:
Other
Size:
3600 x 5000, 257KB
WSC file:

Download
Tags:
Cheetah
,
Aquarium
,
Plinko
,
Tuna
,
Fish
,
Meow
,
Purr
Ratings:

































Description:
Oh noes! A Cheetah in a wet suit has scuba dived into your friend's aquarium and eaten all the fish! What will you do now? PLAY CHEETAH PLINKO WOOOO!
This is a new scheme that I based off Beef Race maps. USE THE SCHEME PROVIDED!!!!!!!!!!
Rules:
Each player team has 4 or 8 worms.
Each player walks up to the launch zone and uses a weapon to fire themselves into the Plinko area. The goal is amass as many points as possible.
A plopped worm equals 0 points.
A worm that is still on the aquarium or launch pad at the end of their turn gets another turn.
A worm that is stuck in the plinko area may use an earthquake to knock themselves down when all other players have taken their turns.
Use the rank system on the welcome board in the map to see what kind of cat you really are! Lets see some awesome Boom Race like skillz yah?
Added on:
13th November 2009, 06:46
Downloads:
223
Comments:
2 (
read/write
)
Worth:
5 EXP
Features:
Original. (
complain/suggest
)